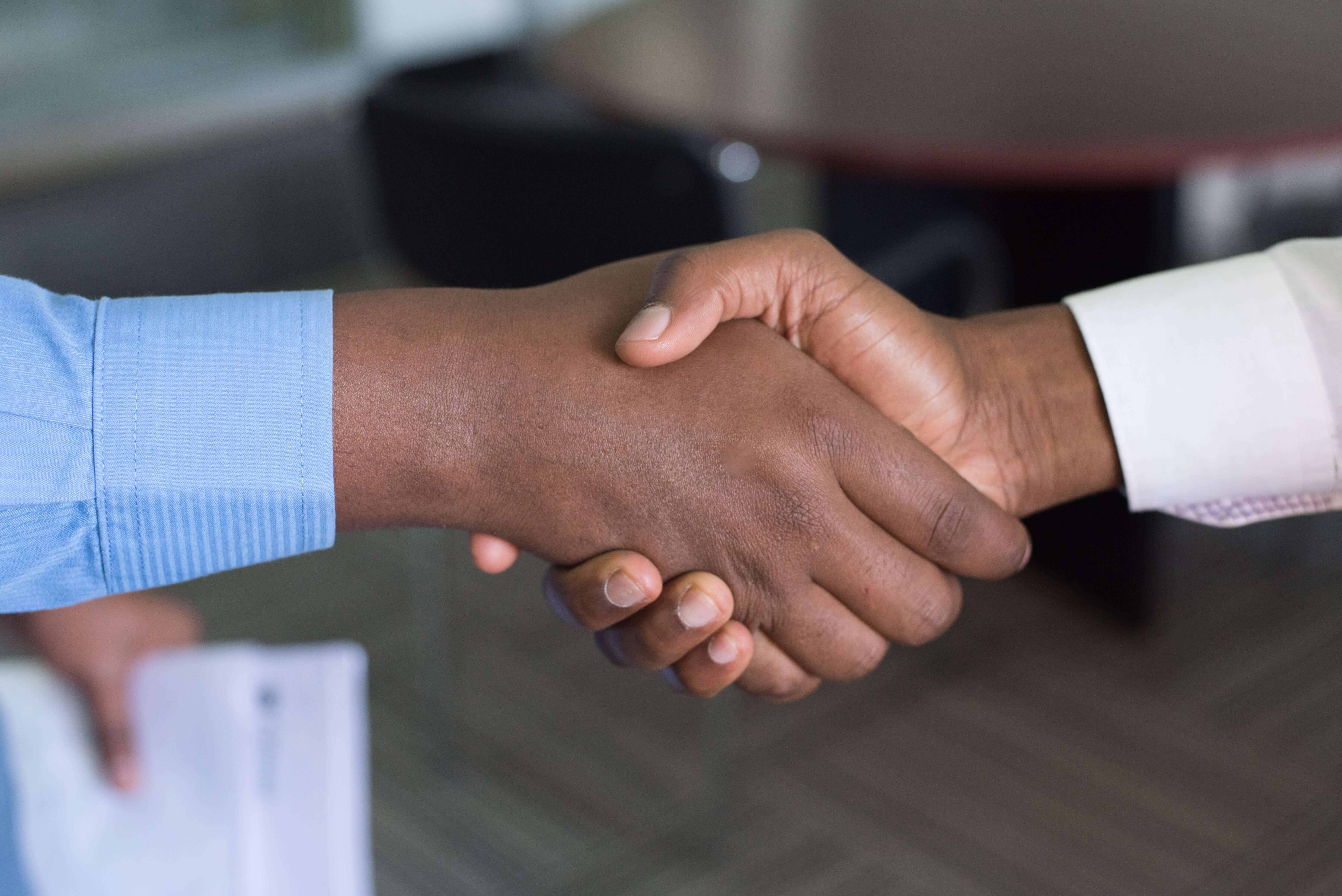 Customers usually have different reasons for choosing to support your business. Maybe you make their lives easier or more convenient. Maybe your company's guiding principles resonate with them. Maybe they just liked the way your sign looked when they drove past. Whatever the reason, once you have their support, it's up to you to continue to earn it.
There are several different ways you could achieve this. The first is also the most straightforward: continue to provide them with the service they expect. Now, you could also engage in flashy giveaways or social media outreach to try and drum up more business, but the best method by far is word of mouth. 92% of people, according to a Nielsen study, believe the recommendations of their friends and family more than advertising they see on the street. But how do you achieve word-of-mouth marketing without taking a chunk out of your regular operating budget?
When you make the decision to protect your papers with scheduled or one-time document shredding, you've made a decision that elevates the efficiency of your business and your relationship with your customers. It doesn't just protect information; it makes you the talk of the town, and in advertising, that translates directly into dollars in your pocket. Here are three reasons why document destruction will boost your business and impress your clients.
1. It's Visible Proof of Your Commitment.
When a professional shredding truck rolls into your parking lot to perform one-time document shredding, it's not just a convenient way to get rid of sensitive or personally identifiable information (PII) – it's also a visible demonstration of your commitment to your clients. You're not shredding their old information in some back-office room, hunched over an off-the-shelf shredder. You've called in a certified shredding company, ready to shred thousands of pounds of paper in only a few minutes, after which the remains will be directly taken to a secure facility for recycling.
When you could spend money on a real-life demonstration of your commitment to protecting your clients and their information, why would you spend it on a novelty gimmick like monogrammed pens? Put your money where your mouth is, and you won't just save your dollars; you'll impress your clients to the point where they won't be able to resist talking about you.
2. It's an Environmentally-Friendly Solution.
Going green is as much a business strategy as it is a positive move on behalf of the environment. However, integrating new eco-friendly methods may not be accessible to all businesses right off the bat, so what can you do in the meantime to still accomplish your goal for safe, effective document protection without having a negative impact on the planet?
Scheduled and one-time document shredding services are designed in such a way that part of the protection the papers receive comes from how they're treated after they've been processed into tiny shreds. The moment the shredding appointment ends, the shred truck begins navigating towards a secure recycling facility, where each and every particle of paper will be washed, scrubbed of all marks, cleaned, and repurposed into pulp, which will be used to create a wide variety of recycled paper products.
Your clients' papers will never waste away slowly, filling up a dump. Instead, they'll be put right back to use while still protecting the information they once held – and that's something your customers can be proud of.
3. They Can Be Confident Their Information is Safe.
Your customers understand the value of their information. Every day, they see news reports about stolen identities and ads for fancy computer software to encrypt their email. They value the security of their information in their own private lives, so imagine how much safer they'll feel when they hear that a professional document destruction company is the one who ensures that their information is properly destroyed. They'll know exactly where their papers are at any given time in the process, and that means no sleepless nights worrying about the safety of their private information.
Upgrade Your Security With Professional Document Destruction
Choosing a scheduled or one-time document shredding service saves you money, saves your employees time, and provides your customers with the peace of mind they can't find anywhere else. What other office service does that much? Gator Mobile Shredding is proud to provide business owners like you with consistently excellent shredding service throughout West Virginia and the Ohio Valley area. Ask about our no-obligation, one-time purge shredding program to give us a try with no long-term contracts to worry about. We also provide residential shredding services for homeowners and work-from-home businesses.
For more information on our document destruction services, such as one-time document shredding, give us a call at (304) 488-8627. You can also contact our office online.