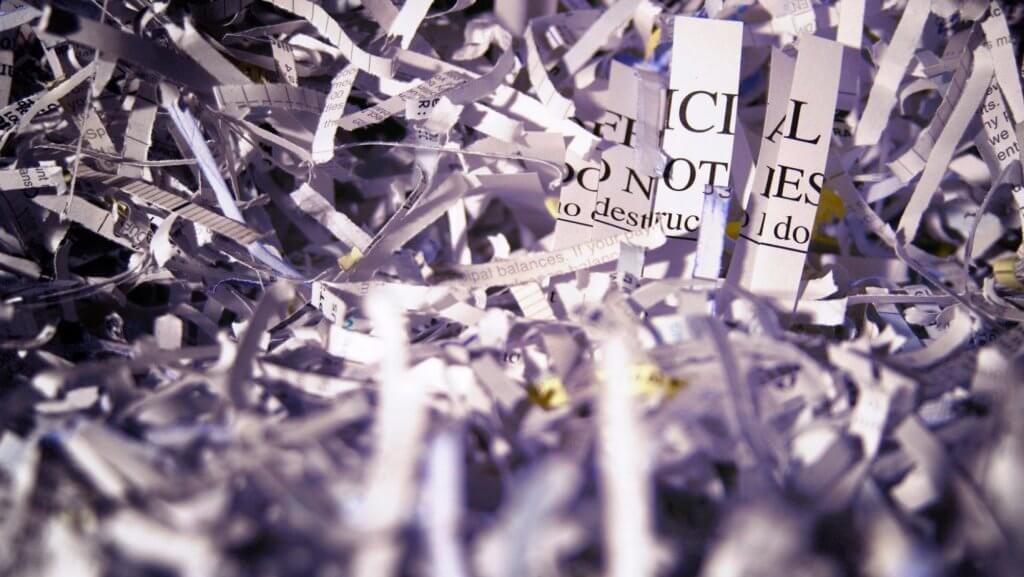 Identity theft is one of the fastest-growing crimes in recent years, and it's no wonder why. Keeping up with our financial records, Social Security numbers, and other confidential information can be a bit overwhelming—and that's when thieves have their chance to pounce! Of course, your first line of defense against identity theft should always include protecting your personal data online, but you'd be surprised at how destructive an offline attack can be. Fortunately, there are ways to help prevent this from happening – such as shredding documents with a professional service – that will keep your family safe and secure. In today's post, we take a look at protective measures you can take, like shredding services, to protect yourself and your loved ones from becoming victims of identity theft.
Steps To Protect Yourself From Identity Theft
First, shred all documents that contain personal information before discarding them. It includes bank statements, bills, invoices, and other documents containing your name and address. Shredding services can shred these materials quickly and securely, so you don't have to worry about someone accessing your information.
Second, never give out personal or financial information over the phone or online unless you are sure the person on the other end is reliable. The same goes for emails – only open emails if they appear to come from a legitimate source. If in doubt, delete it!
Third, monitor your credit reports regularly to check for any suspicious activity. You can get a free copy of your credit report once per year by visiting Annual Credit Report.
What Is Document Shredding?
Document shredding is the process of shredding documents that contain personally identifiable information, such as Social Security numbers, bank account numbers, and credit card numbers. By shredding these documents, you can prevent criminals from gaining access to your personal information.
How Does Secure Shredding Work?
Secure shredding services use machines that shred documents into tiny pieces so they cannot be reconstructed. The shredded particles are then collected and taken away for secure disposal, ensuring your confidential data is destroyed and can never be used by criminals.
Benefits Of Document Shredding Services
By using shredding services, you can protect your family from identity theft by preventing criminals from obtaining your personal information. Additionally, shredding services are convenient and cost-effective by shredding your documents without the hassle of doing it yourself.
What To Shred:
Any Files Containing Financial Information
An identity thief could use anything from a financial institution, such as account numbers, passwords, and even financial documents such as checks or loan applications. Although you should keep copies of bank and credit card statements for record-keeping purposes, you are only required to do so for one year. It would be best to destroy anything older, cancelled checks, and any online orders containing your bank or billing information.
Documents Containing Personal Information
Identity thieves are interested in personal information, such as your name, address, and credit card numbers. Your date of birth and social security number are significant. Shredding any documents or items that contain this information is a good idea. Be careful with other information you provide, such as your full name, address, home or work telephone numbers, and driver's license number. It also applies to any mail from the Internal Revenue Service, documents from the Department of Motor Vehicles, and any employment-related correspondence. Any documents related to your travel, other than your passport, should be shredded.
Paperwork Containing Account Information
Fraudsters also try to steal account numbers, usernames, and passwords. All documents printed with this information, such as credit card statements, personal and property tax statements, invoices, etc., must be shredded. It would help if you shredded mail containing information about your utility accounts, cell phone, and internet bills.
Secure And Confidential Document Shredding In Ohio
Following these tips can protect yourself and your loved ones from identity theft. Shredding services are a great way to securely shred documents containing sensitive information so criminals cannot access them. Take steps now to safeguard your data and protect those you love most with Gator Shredding.
If you live in Ohio and need shredding services, contact Us. We take significant measures to ensure that all documents and media are disposed of securely and confidentially. Containers are filled with items to be shredded and locked before leaving the building. The papers are then put into the mobile unit shredder and destroyed at the location.