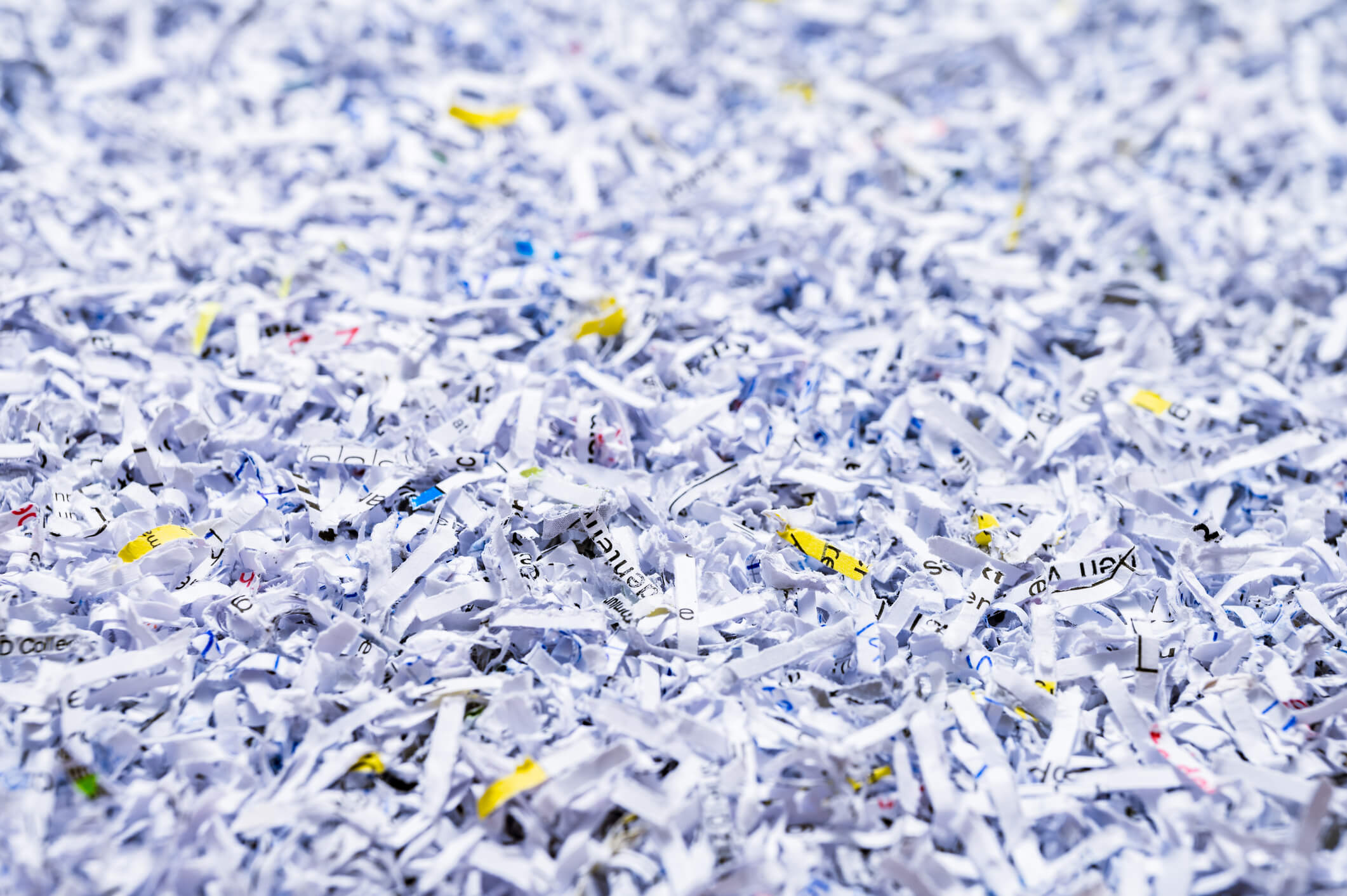 Today, most of the businesses and consumers out there, irrespective of the industry they work in, pay a lot of attention to information security and privacy. It is always extremely essential that your data is protected throughout their entire life cycle whether this data is present in digital format or hard copy format.
According to the best practices followed for information security, it is not safe to just dispose of your records in the bin as it can have serious consequences. That is why shredding your documents before disposal is recommended.
What exactly is scheduled document shredding?
When it comes to data protection and the processes involved in it, shredding is very important. Scheduled shredding makes the process even more simple and organized where it allows you to shred sensitive information regularly. You can set up a consistent and flexible schedule to make sure high priority is given to document shredding and data protection.
Benefits of scheduled document shredding.
There are many benefits of shredding documents alone but scheduling the services can help you obtain even more benefits. Here are a few of them.
There is no denying the fact that one of the greatest advantages of scheduled document shredding is that it helps to protect information till the end. You can be assured of the fact that your data is completely safe and has been disposed of without the risk of information leak.
Collecting papers in locked bins.
When you choose secure and reliable shredding services like Gator Shredding, you get to experience a few extra steps to make sure your information is protected throughout the entire process. The documents are collected in locked bins until the time of the scheduled service and then they are taken to a secure facility to be shredded.
Pickups depending on your schedule.
Data protection is a non-negotiable process but it is common for papers to pile up when you don't shred them regularly. When it comes to scheduled document shredding services, it means that your files will be shredded routinely and do not have to face large bundles of paper over a long duration of time. Moreover, the biggest advantage is that the pickups will be done based on your schedule and your preferred timing.
Apart from routine maintenance, a reliable shredding service will offer you a record of destruction containing the date and time of the service so that you can have proof of the security measures in your hand to protect the data of your clients.
Choose the best and the most reliable scheduled document shredding services!
Why take a risk with data protection when who can get the most reliable document shredding services at an affordable cost? Gator Shredding offers shredding services for all business customers at the business' location itself and you get a certificate of destruction after every appointment.
And when you choose scheduled document shredding, it becomes even more convenient and flexible. Since the shredding machines are mobile, Gator Shredding can arrive wherever and whenever you need them. All you need to do is reach out and convey the time and date that would work for you and the team will coordinate with you to decide the ideal place and time for the shredding session.
There are different scheduled slots to go for like weekly, bi-weekly, monthly, quarterly, and any custom date.
So what are you waiting for? Check out the official website- Gator Shredding today itself for scheduled document shredding services or for any queries.