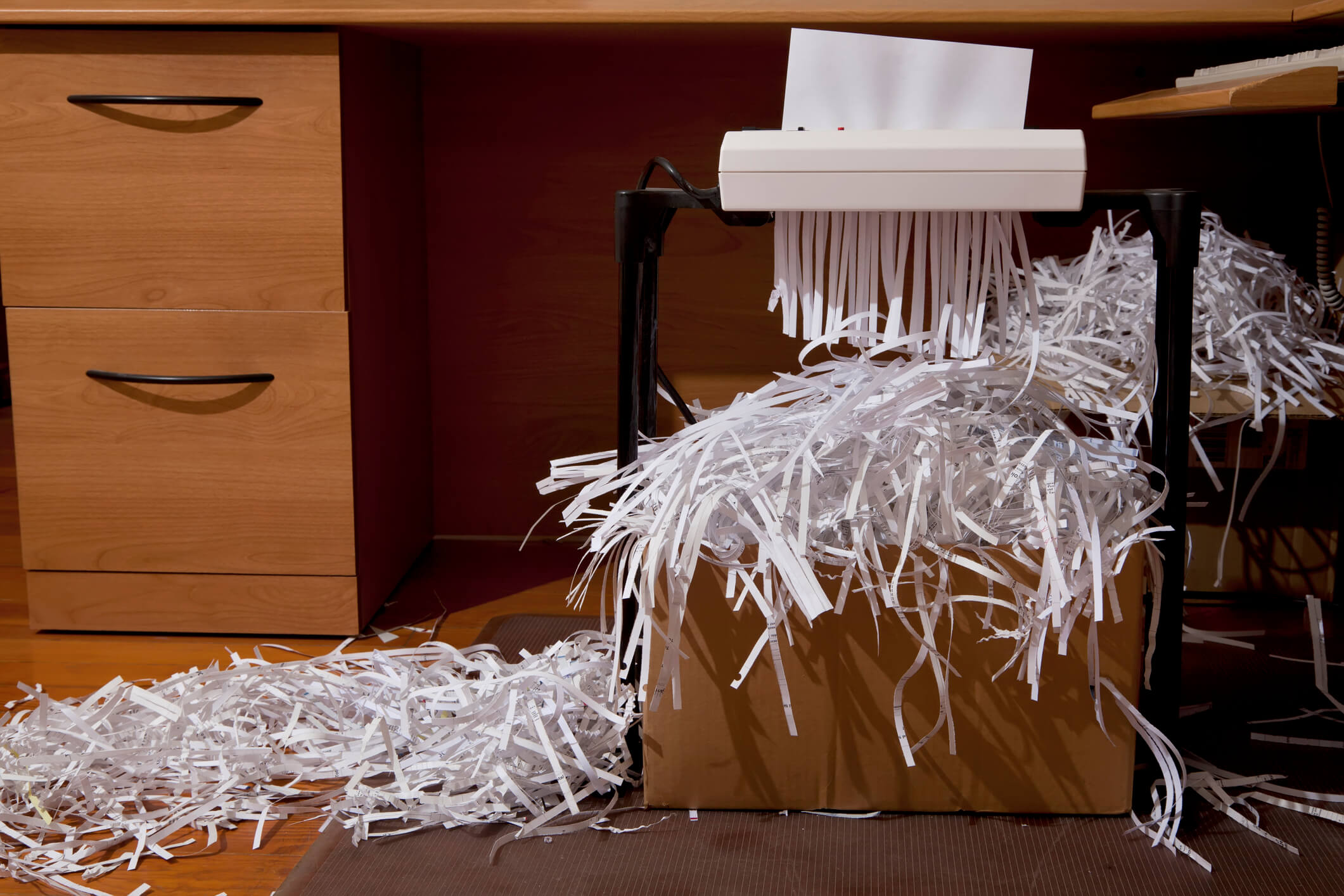 There are many reasons why you would consider reducing the number of paper documents in your home or office. From cost to environmental impact, managing paper can oftentimes be more difficult than dealing with the files themselves.
This is especially true when you have hundreds or even thousands of important documents that need to be dealt with at once. One of the most common methods for dealing with excess paperwork is hiring a document shredding services company. While it might seem tempting to just toss your papers right into the garbage, there are a few things you will want to keep in mind before going this route.
1. Less Expense
If you have been in business for a while, the odds are that you have a large amount of information stored in paper format. If this information were to fall into the hands of someone with ill intent, it could be a disaster. Document shredding services can help destroy any documents which could contain sensitive or private information.
Not only do these services offer confidentiality, but they also save you money. Reducing waste and saving time will cut down on overhead expenses in the long run. It is much simpler to purchase a monthly paper shredding service than it is to invest in expensive equipment and labor for your office.
2. Keeping You and Your Customers' Identity Safe
Document shredding is the safest option for complete identity-safe processing because it removes any trace of information about yourself or your business. This is not only important if you are concerned about your identity being stolen but also if you are concerned about the theft of intellectual property, which can lead to lawsuits, crippling fines, and possible jail time.
3. Automate Your Work and Increase Productivity
We offer a just-in-time document shredding service that is perfect for helping you get your office organized and your productivity back on track. Not only will it help you avoid just throwing a pile of papers away, but you will have an assurance that anything important is not being misplaced or lost from view.
4. Improve Your Document Security
Document shredding is a viable solution for businesses that need to improve their document security. Unlike paper recycling, document shredding eliminates sensitive information on your documents.
How does your small business handle confidential documents? Do you toss out anything with personal information? If so, you are getting rid of far too much. Not only do these documents pose a risk to "identity theft," but they also contain valuable business information that can be used against your small business. Your business is at risk for intentional attacks by competitors, disgruntled employees, or hackers.
Conclusion
Shredding documents can be a big hassle. A lot of people don't have the time to find a location to shred their documents in their local area or just don't know where to look to find a facility in their community. There is a lot you should consider when shredding personal, confidential, or sensitive information.
Your main priority should first be protecting your identity, this may mean spending more money upfront, but it will save you money and time down the road
We want to help you rid your life of paper clutter, so we've come up with an innovative solution – shredding your documents and old bills right at home. The Gator Shredding service will come to your house and shred your confidential documents, saving you time and helping protect you and your family from identity theft.
Check us out now: Gator Shredding: Secure Document Shredding Made Fast & Easy (gatormobileshredding.com).