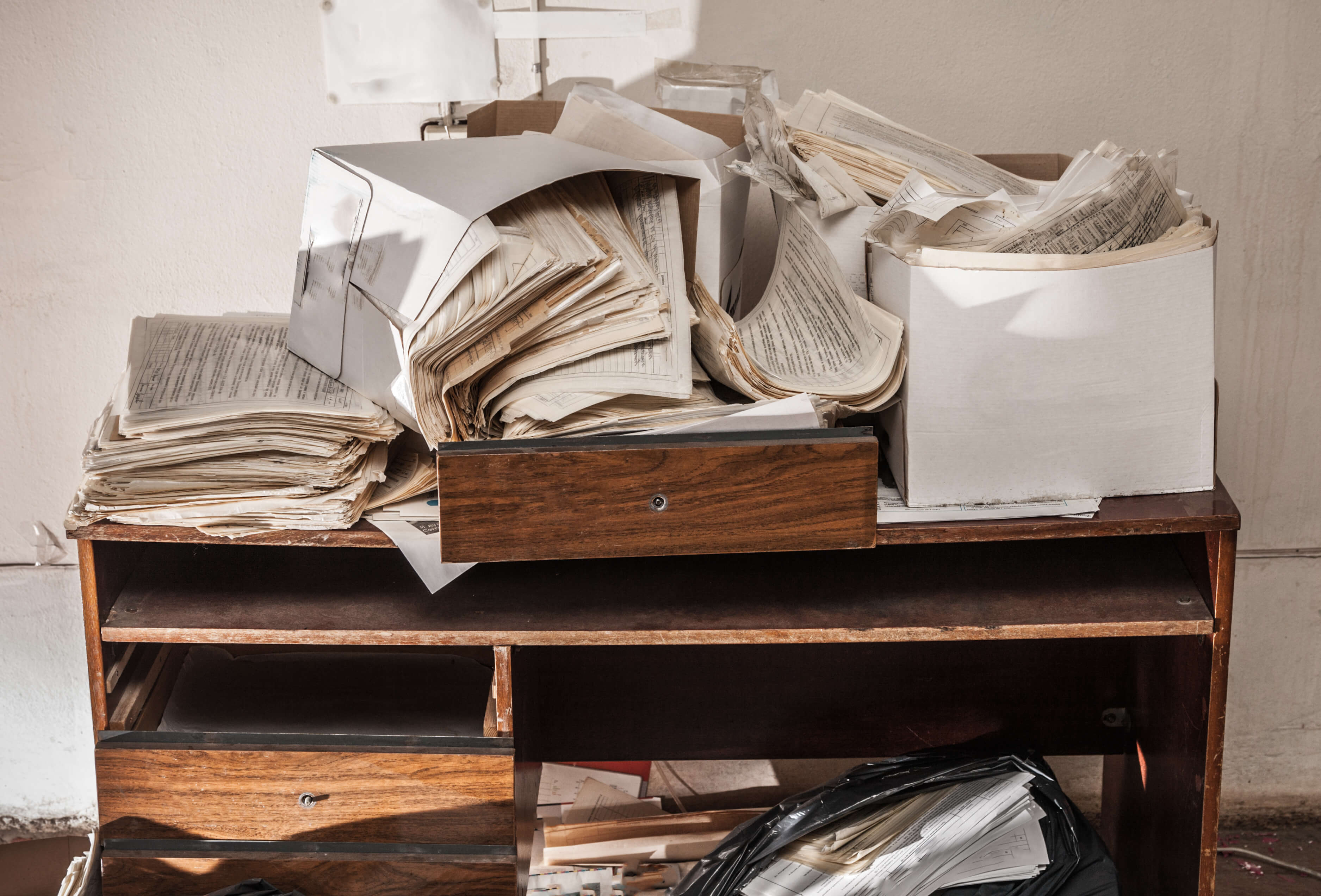 It's genuinely amazing how far technology has progressed. In the 1700s, banks were outfitted with locks but had no way to protect against fraud (in large part because checks had just been introduced into the system). Today, it's not just official financial institutions that have access to the latest innovations in document security. On-site shredding services make it possible for individuals and businesses everywhere to access professional, industry-grade document protection.
Many of our customers are first-time users of on-site shredding services, and understandably have many questions about what's involved. This month, we thought we'd take some time to address the questions we hear most frequently, so you'll have a better idea of what to expect at your on-site shredding appointment.
"What can I expect from an on-site shredding appointment?"
It's pretty simple, actually. One of our state-of-the-art service trucks will arrive at your location. Our technician will collect your papers, deposit them directly into the shredder, and then remove the particles for you. The entire process typically takes less than 15-30 minutes from start to finish!
"What do I have to do to my papers to get them ready for shredding?"
Not much. Make sure that the papers you want to be shredded are contained somewhere (we generally recommend the use of a banker box or something similar), and that they've been removed from any binders that were previously used to store them.
However, you don't have to worry about staples, rubber bands, paper clips, or file folders. Our on-site shredding machines are industrial-grade, which means they can shred thousands of pounds of paper per hour, and the powerful shredder inside has no trouble with these items.
"What do you do with the papers after they've been shredded?"
We're strong believers in doing our best for our planet, which is part of the reason why each and every particle we shred is directly transported to our mill for recycling.
The other reason we recycle is that it provides you with an extra layer of protection. During the recycling process, all traces of ink or other markings are removed from the paper particles. It's impossible to piece together something that's been cross-cut, erased, and reconstructed into several new products.
"I'm working from home. Can you drive to my house instead of my office?"
Of course! Our drivers will arrive for the shredding appointment at whatever location you specify.
If you and your coworkers are handling confidential documents regularly, we might recommend that you inquire about secure locking containers, since these will help ensure that as employees, you'll still be adhering to any relevant privacy protection laws in your industry.
"I have a home shredder. Why can't I just shred my documents on my own?"
There are a few reasons that a home shredder isn't a good option if you really want to make sure your documents are safe. The first is that most off-the-shelf shredders just can't compete with our professional models. Home shredders cut the paper into relatively thick, single "spaghetti-strand" pieces, which aren't too challenging to put back together.
The second is that even if you do manage to destroy the documents to your satisfaction, they may not be good enough to comply with state and federal legislation regarding the privacy of information, such as HIPAA and FACTA.
The last reason is a matter of logistics: after your papers are shred, where do they go? The public trash is far from secure. A professional shredding service will remove your shred papers for you and safely transport them to a recycling center. There's no guesswork and no uncertainty regarding where your documents are and what condition they're in.
"I want to be absolutely sure my papers are destroyed. What guarantees do you offer?"
One of the unique benefits of an on-site shredding service is the ability to personally oversee the destruction of your documents. Our technicians will direct you to a safe vantage point, and you can watch as your papers are loaded in and shredded. Plus, after the shredding is complete, you'll be provided with a Certificate of Destruction. This is your official way to prove that you took all appropriate measures to safely discard the confidential items and that we, as certified and trained shredding providers, accepted them into our care for proper disposal.
Want More Information?
We hope this has been helpful, but we certainly understand that there are many different situations that arise for different shredding requests. To learn more about our on-site document shredding service, give our West Virginia office a call at (304) 488-8627. You can also reach our Ohio location at (740) 236-0304, or you can send us a direct message online.