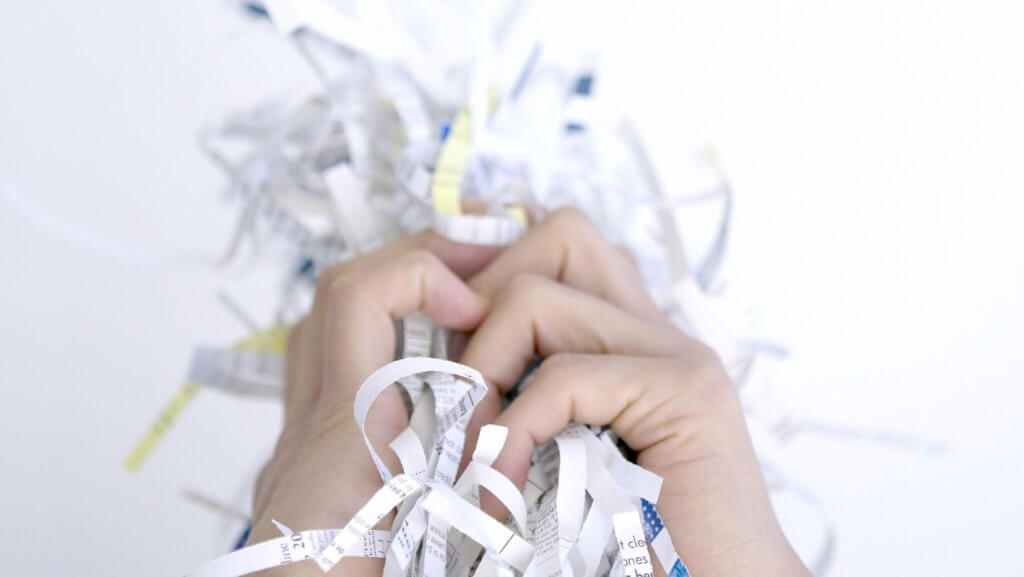 Data is a valuable asset for businesses in Charleston, WV. From sensitive customer information to confidential financial records, safeguarding your private data is of utmost importance. One way to ensure the security of your information is through on-site shredding solutions. In this blog post, we'll explore the benefits of on-site shredding in Charleston, WV, and why it's a vital service for businesses and residents.
Introducing On-Site Shredding Services In Charleston, WV
On-site shredding is a secure and convenient method of destroying sensitive documents directly at your location. A mobile shredding truck equipped with industrial-grade shredders arrives at your premises to perform the shredding service. This allows you to witness the destruction of your documents, offering an extra layer of security. On-site shredding eliminates the risks of transporting sensitive data, ensuring that your confidential information remains within your control until it is destroyed. Suitable for businesses of all sizes, it provides an efficient way to dispose of outdated files while complying with data protection regulations.
Benefits Of Professional On-Site Document Shredding
Data Security And Compliance
In Charleston and throughout West Virginia, various laws and regulations dictate how businesses handle sensitive information. Failure to comply with these regulations can result in severe consequences. On-site shredding services help you comply with data privacy laws by ensuring your documents are securely destroyed following legal requirements.
Convenience And Efficiency
With an on-site shredding service, they come to you. This means no extra effort or time spent packing and transporting your confidential documents to a shredding facility. Instead, you can simply schedule an appointment whenever is most convenient for your business. As well as being incredibly efficient, this also takes the guesswork out of data destruction because you know your documents are securely destroyed on-site.
Customized Solutions
On-site shredding services can be tailored to meet your specific needs. Whether you have a one-time shredding project or require ongoing shredding services, providers can create a customized plan to accommodate your requirements. This flexibility ensures that your data destruction needs are met effectively.
Reduced Risk Of Data Breaches
Data breaches can devastate businesses, including damage to your reputation and financial losses. On-site shredding significantly reduces the risk of data breaches by immediately rendering your documents unreadable and irrecoverable.
Prioritize Sustainability
Many on-site shredding providers prioritize sustainability. After shredding, the paper is typically recycled, contributing to eco-friendly practices. Charleston businesses can proudly promote their environmental commitment while maintaining data security.
Peace Of Mind
Knowing that your sensitive information is being destroyed securely on-site provides peace of mind. It allows you to focus on your core business activities without worrying about the potential consequences of data mishandling.
The Process Of Professional On-Site Document Shredding
The process of on-site shredding is simple yet effective. The first step is to contact your local shredding company so they can help you figure out your shredding needs. Then they will schedule an appointment that works with your schedule. On that day, they will arrive on time, and ready to professionally and securely destroy your confidential documents. They will place the documents in a secure bin, which is then taken away for shredding. After the papers have been destroyed, you will receive a certificate of destruction as proof that your sensitive data has been properly disposed of.
How To Choose The Right On-Site Document Shredding Provider
When selecting an on-site document shredding service in Charleston, WV, several key factors must be considered to ensure you're choosing the right provider.
Experience And Reputation
Look for a shredding company that has been in business for several years and has a strong reputation. Read reviews and testimonials to understand their reliability and customer satisfaction.
Certifications
Ensure that the shredding company is certified by well-known regulatory bodies. It affirms their commitment to industry best practices and high standards of professionalism.
Security
Consider the security measures the company has in place. The company should follow strict procedures from the moment they collect your documents to the point of destruction.
Customer Service
Good customer service is essential. The company should be responsive, helpful, and willing to answer any questions you have about their services.
Pricing And Transparency
The company should offer competitive pricing and be upfront about any additional fees. Request a detailed quote to avoid hidden charges.
Environmentally Friendly Practices
If sustainability is necessary, choose a company that recycles shredded paper and follows environmentally friendly practices.
For businesses in Charleston, WV, on-site document shredding is an essential investment. By utilizing the services of a reliable on-site shredding provider, you can rest assured knowing that all confidential information is properly destroyed and disposed of. Gator Shredding offers an industry-leading service with top-notch security measures, certified staff, and recyclable shreds. Contact us today to learn more about our on-site document shredding services and what we can do for you. With Gator Shredding, you can trust that your confidential documents are in good hands.